Why Self Catering is a Great Option
Posted on Sun February 17, 2019.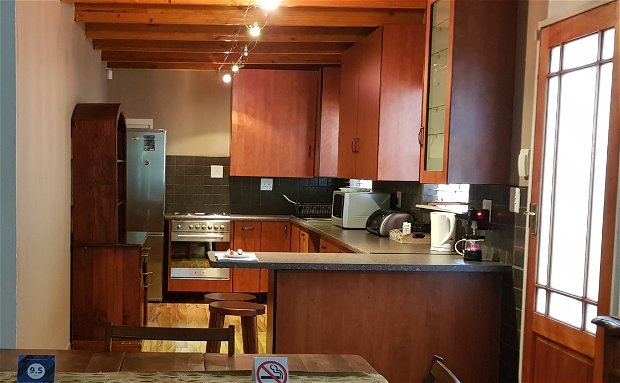 Self catering accommodations are finding innovative ways to attract more families to their facilities. The owner of Travel Savvy, Jennifer Morris, says she chooses self catering facilities when she travels as it enriches the experience for everyone.
She and her family visited Italy earlier this year and instead of booking a hotel for her family of six, they decided to rent out a self catering facility.
"There are many benefits when choosing self catering, especially for families. It allows you to be a local in the city that you are visiting and you get to meet many new people,"  she said.
Morris swears by self catering. She provides some reasons why it is great a great option for families:

Cost

Self catering is generally cheaper than a hotel, depending on the amenities that are on offer.
"I have found that I save more money when I book in a self  catering facility than I would choosing a hotel. I invest the extra money on eating out or stocking up on local groceries,"  she said.

Flexibility of self catering

Morris says having kids or family members with varied eating habits can be hard when travelling. She says that self catering accommodation lifts the burden by allowing everyone to have food that they love and can enjoy.
"My daughter is vegan, I am gluten free and I have other family members with different eating habits. We usually take our eating habits into consideration when we book places to stay on holiday,"  she said.

No premium payment for hotel food

Let's admit it, eating out at fancy hotels and restaurants can cost a fortune, especially when you have a big family. Morris says she enjoys buying food from the grocery store and recreating dishes from the places she lives. After investigations, she found that 6 pizzas and cool drinks cost the same as a week's groceries in Italy.  
"Cooking like the locals provides an experience of a lifetime and the family will love the effort,"  she says.

Central self catering spots

Morris advises for families to look out for spots that are closer to amenities so they do not have to travel far.

Spacious

Most of the self catering facilities compared to hotels are larger in size and feels like a "home away from home." Morris says children love having the comforts of a home as it is spacious, is kitted with kitchen, a lounge and rooms.

Family time

What is a holiday without family time. Once can enjoy board games, braais and movie nights on holiday.