Holiday Expo 365
Posted on Mon August 19, 2019.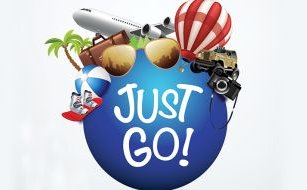 Your window to the world awaits at SA's greatest holiday and travel experience. Whether it is experiencing the thrill of outdoor adventures, or creating beautiful family memories, or going on that once in a lifetime trip with your friends, you will find your next escape right at our doorstep.
The Holiday Expo gives consumers the opportunity to see first-hand everything that there is to experience on the holiday front - a time to start looking forward with excitement. From down-town Joburg to the cruising the Caribbean, and everything in between, this is Gauteng's most beautiful holiday event.
From Saturday, 24 August 2019 to Sunday, 25 August 2019
Venue: Outdoor Event Area
Times: Saturday: 09h00 – 17h00
           Sunday: 09h00 – 16h00
Tickets: R60 per person | Kids under 12 enter for FREE
#HolidayExpo #MonteCasino #Fourways #accommodation #fourwaysaccommodation #fourwaysguesthouse #sixvalkavenueguesthouse